Description
Three bedrooms, three baths, a very large pool on a very large deck including a hot tub. Newly renovated, large bedrooms, large living room , modern kitchen and bathrooms. Very very private location on the West End. Beautifully and meticulously maintained.
House Facts
Price
Sales: $1,200,000.00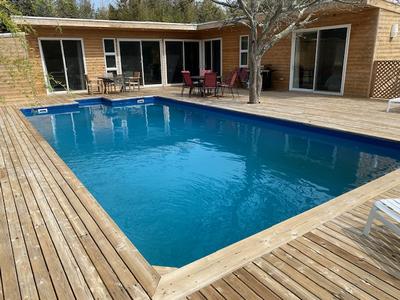 3 BR, 3 bath, pool, hot tub, $1.2m
Contact Form
If you are interested in this property, please complete the form below.