Description
Totally modern and completely renovated. 3 Bedrooms, 2 luxury bathrooms, state of the art kitchen. Central Air and Heat. Amazing roofdeck, beautiful gardens and pool. Third bedroom converts into den/office with the flick of a switch. All amenities PLUS!
House Facts
Price
Call for information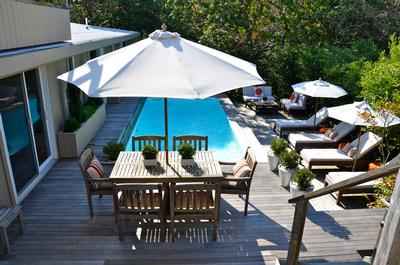 NEWEST EXCLUSIVE for YEAR ROUND PLEASURE1
Contact Form
If you are interested in this property, please complete the form below.