Description
Perched atop one of the highest dunes just off Ocean Walk. Modern conveniences in a neat and simple layout with all eyes facing the Ocean. Plus, there's a great roof deck with wide open 360 degree views!
House Facts
Price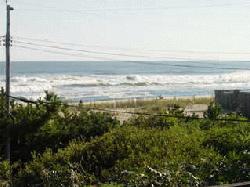 On a Clear Day You Can See Forever!
Contact Form
If you are interested in this property, please complete the form below.