Description
Beautiful home, 4 BR , 4 baths including separate studio and bath. Sparkling and hot tub. An exquisite and modern home. Multiple decks, sunny and bright. NEWLY RENOVATED KITCHEN and bathrooms.
House Facts
Price
Sales: $995,000.00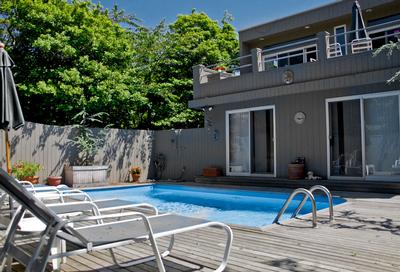 EXCLUSIVE LISTING, 4 BR, 4 Bath / NEW RENOVATION, GREAT PRICE!
Contact Form
If you are interested in this property, please complete the form below.