Description
A five bedroom luxurious home, very privately located at the end of the island! This house has the largest rooms in the Pines, with the largest views. A large pool and wet bar, a large deck, magnificently furnished and appointed. State of the art kitchen, four modern bathrooms, and to top it all, ON THREE LEVELS, very unique to Fire Island!!! This beach resort within a home, Views of ocean and dunes surround the property.
House Facts
Price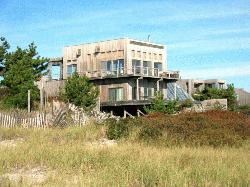 Unbelievable ocean and bay views! Click on Picture
Contact Form
If you are interested in this property, please complete the form below.